Servery counter in the restaurant area of BattleZone Laser, Team Valley, using Polyrey R049 laminate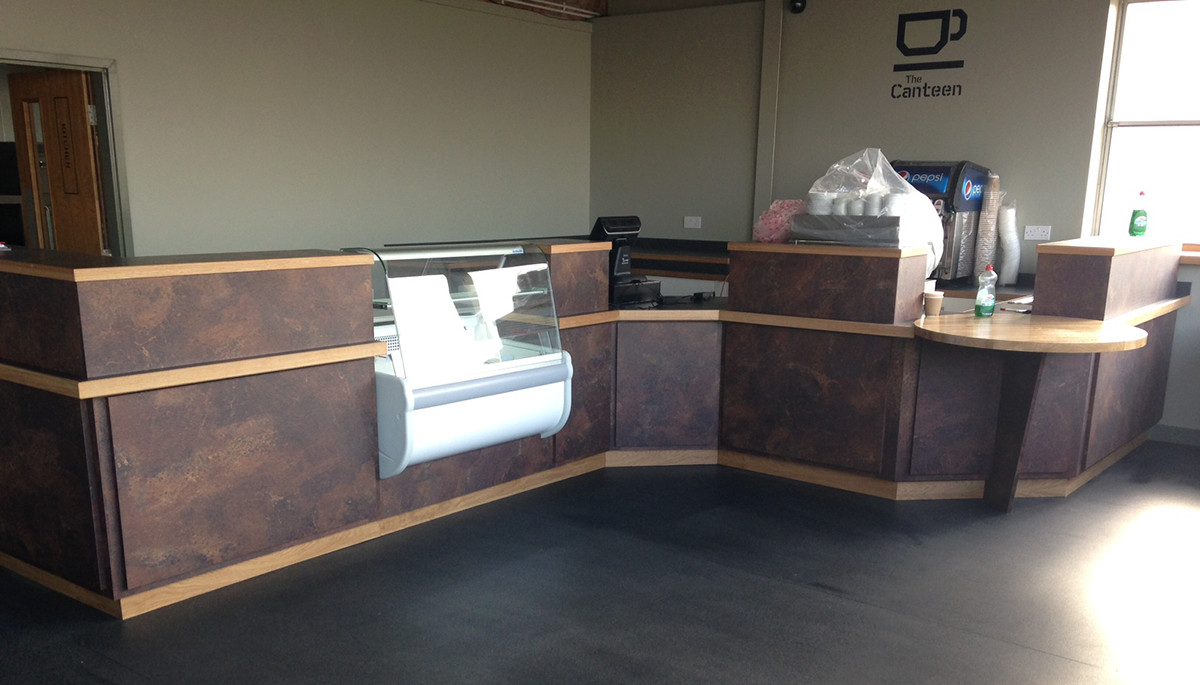 A complete vanity unit, post-formed vanity top with a fascia and front panel with access holes.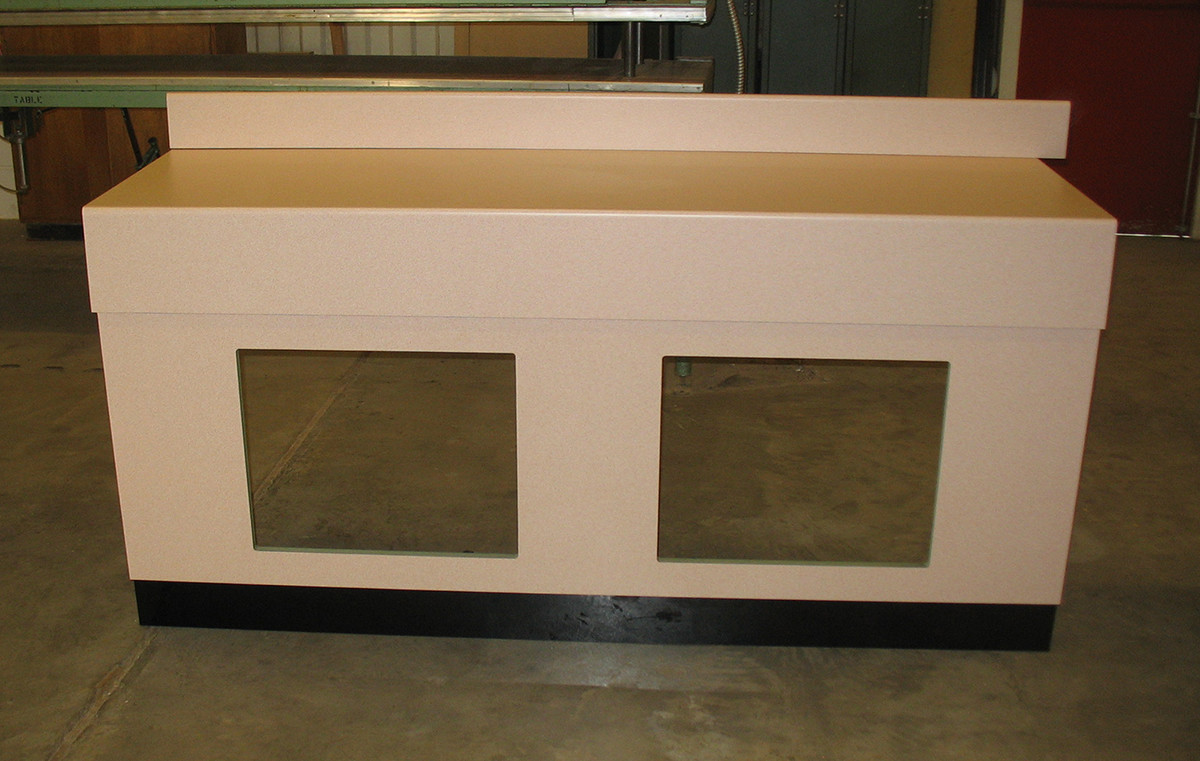 A freestanding servery counter for British Telecom, made in Formica Spectrum red.
The bar of Cullercoats Cresent Club made with lacquered American black Walnut.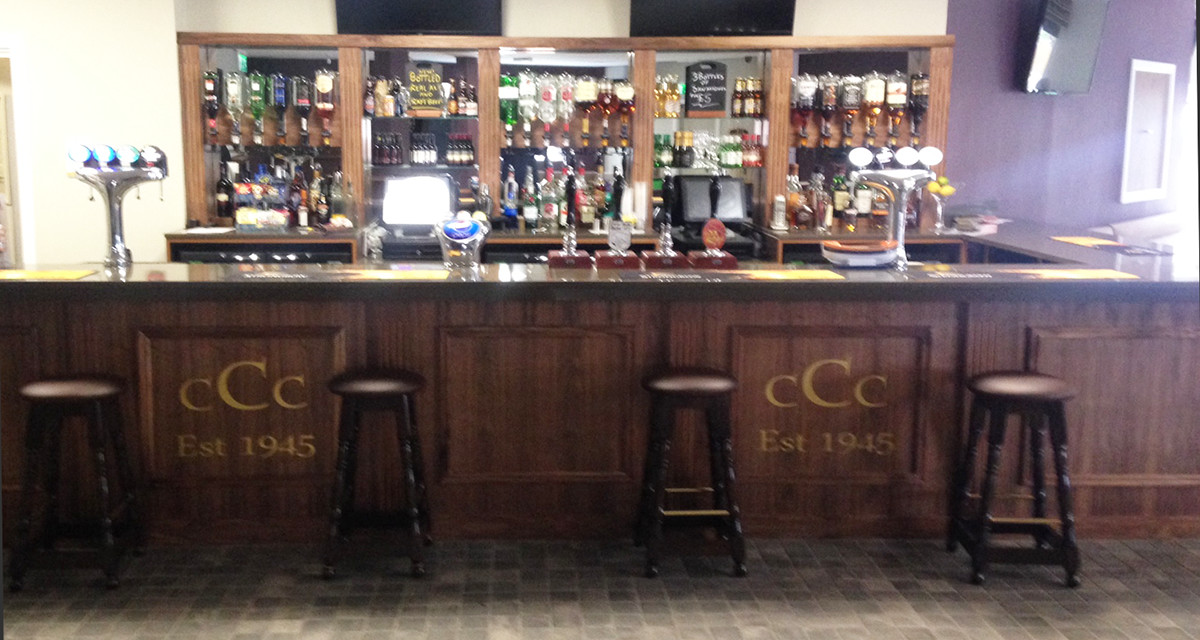 Cullercoats Cresent Club lacquered American black Walnut tables.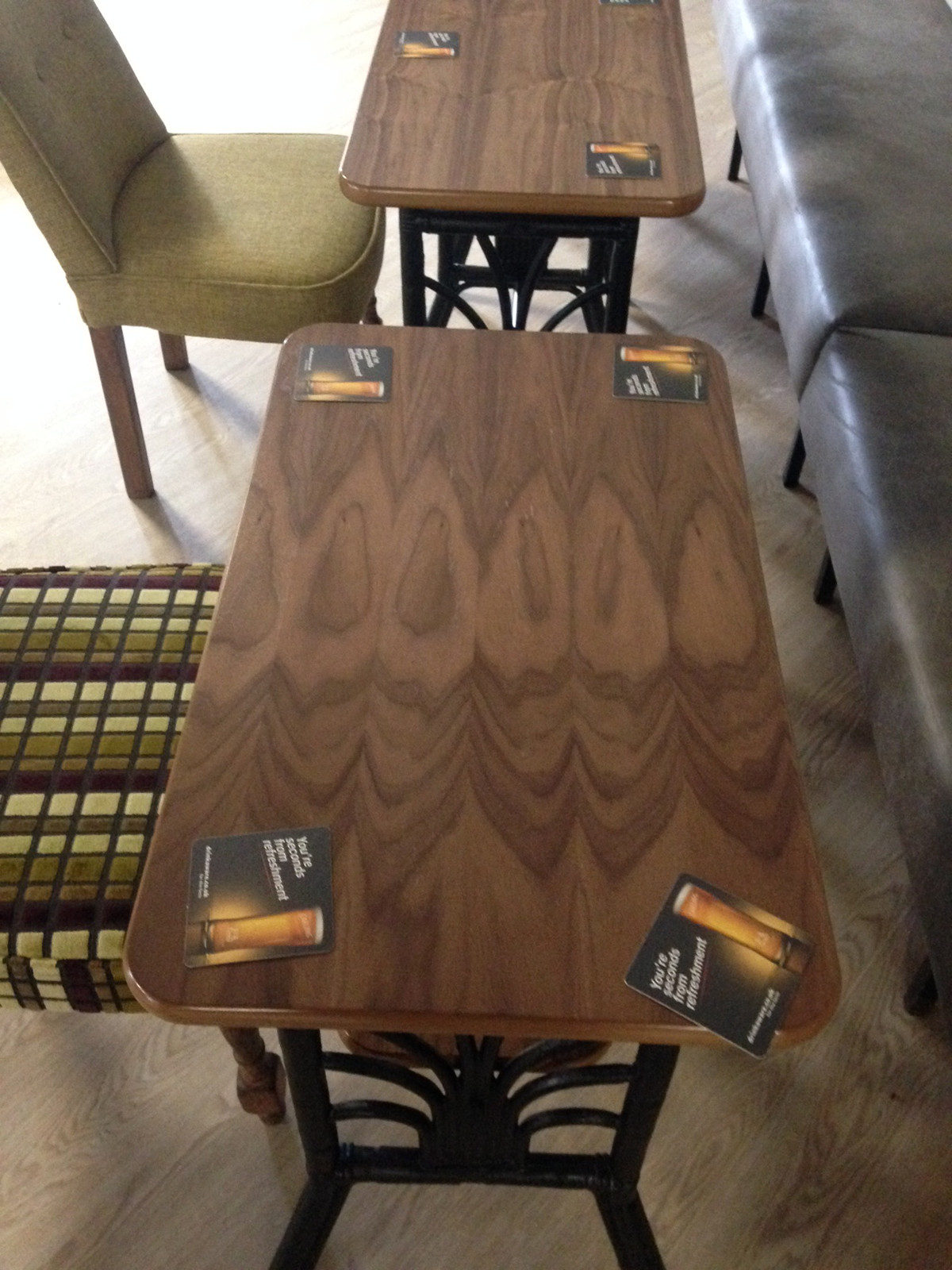 Decorative restaurant wall panels using Formica Polar White and Formica Pale Yellow.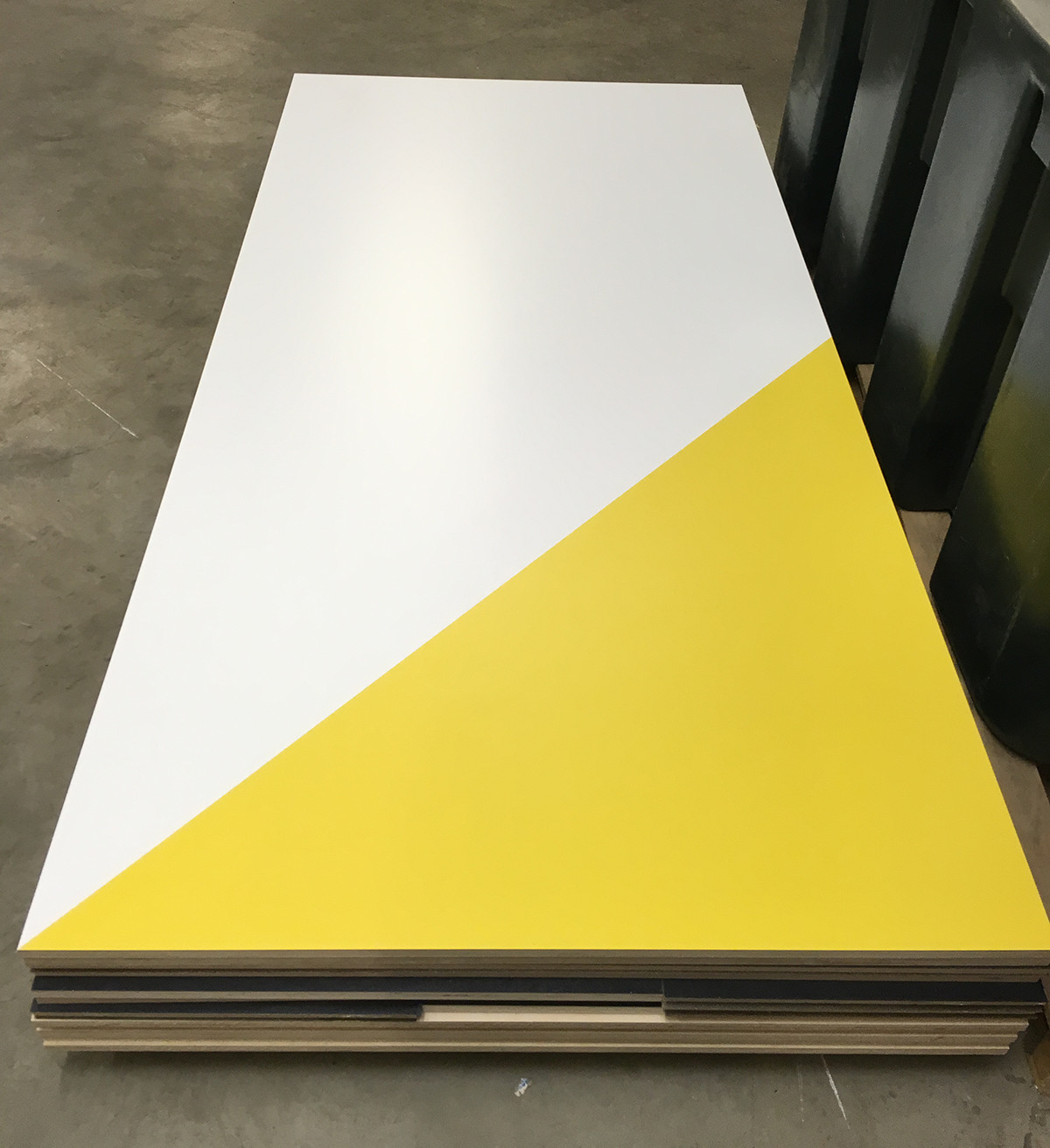 Bespoke Newcastle United themed set of 3 drawers.